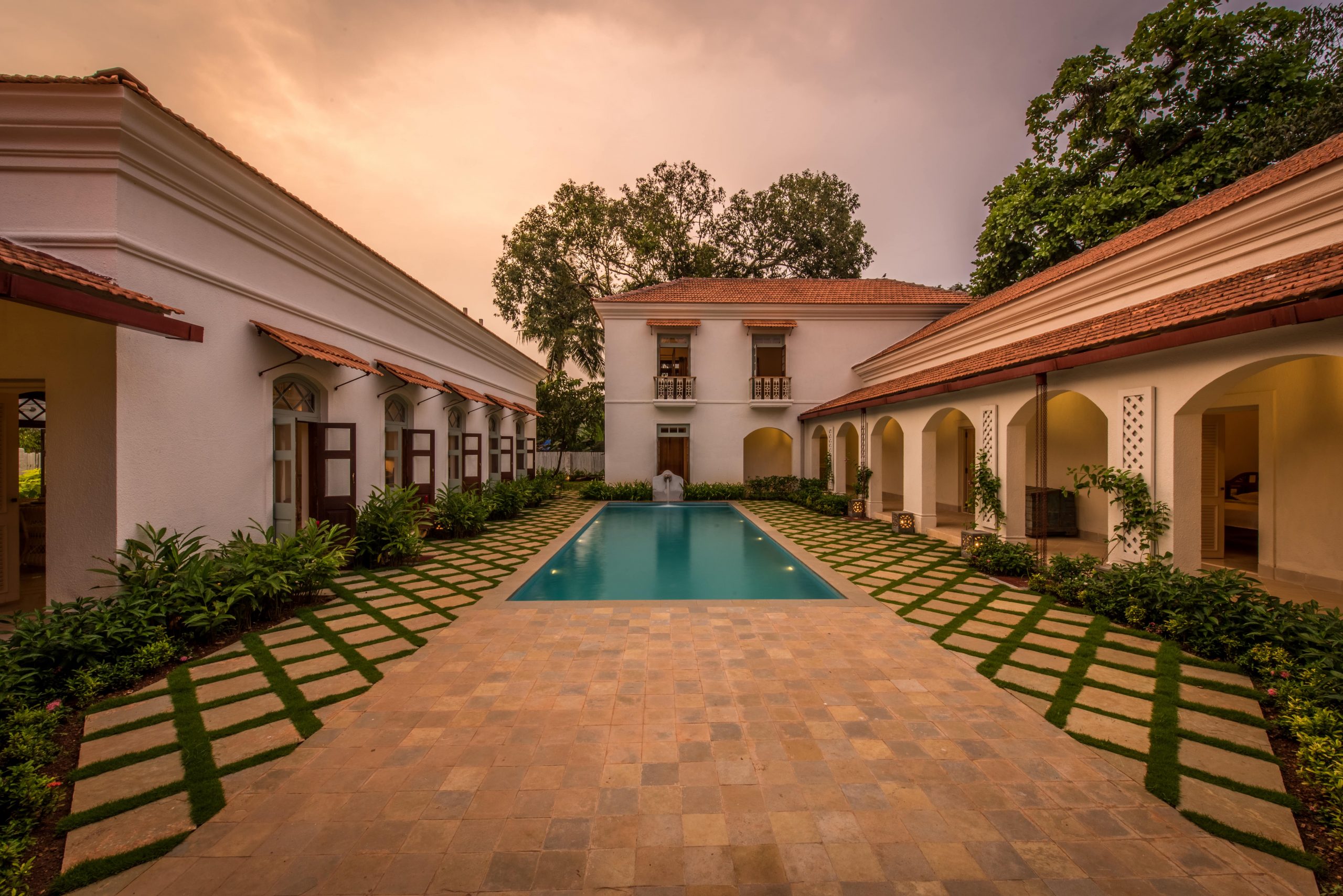 Lohono Stays By Isprava In Souranshi Voguish Edition 2020
Lohono Stays By Isprava- Doorway to your Own Dream Home and Mesmerizing Holiday Homes
Isprava, India's leading luxury home developer was founded in the year 2013. The foundation of the company was laid in Mumbai, India. In just a few years, Isprava has been fortunate enough to taste the fruit of tremendous success. The company builds homes in Goa, Coonoor and Alibaug.
Isprava caters to the discerning families across the country that are looking to experience luxury living unlike any other. All homes built by the company are unique, fully furnished and staffed with a professionally trained housekeeping team.
In the last six years, Isprava has contributed largely in shaping what the uber-luxury traveller desires on a holiday, and so Lohono Stays by Isprava was born.
The word Lohono is derived from the Hawaiian word "lono" associated with relaxation, music and peace. Lohono Stays will offer discerning travellers a new way to experience holidays with a holistic approach that takes care of everything from the moment you book a home till the last goodbye. 'Lohono Stays by Isprava' gives a meaningful depth to luxury vacations through elegant homes, mesmerizing surroundings and significant experiences.
The Dedicated 'Team of Lohono Stays'
Every great idea needs the support of flawless and efficient execution in order to attain success. The hard work and diligence of the Lohono Stays' team, turn every idea into a success story. The team holds young, vibrant, conscientious, thoughtful, and clever individuals.
Every member is a team player and is a high achiever with a common propensity of staying ahead of the curve. Every individual is driven and enthusiastic with an approach to not only get work done but also contribute towards the overall goal of the company.
The Esteemed Investors
Lohono Stays by Isprava has been invested in by affluent personalities and industrialists like Nadir Godrej, The Piramal Family Office, and many more.
Mesmerizing Surroundings and Locations
The homes are spread across immaculate locations like Goa, Alibaug, Karjat, and Lonavala. Recently, the company has crossed national boundaries and now is also operating in Bali, Phuket and Koh Samui. At Lohono Stays, the core value that the team religiously believes in is, "Our Customer is King". Team Lohono Stays meticulously adheres to this value while choosing their location. The tastes, preferences, convenience and comfort of the customers are other crucial factors that affect the selection of the location and the experiences. Important aspects such as accessibility, connectivity, landscapes, space, natural lighting, quality of air, green surroundings, privacy, etc. are also taken into consideration before locking out on a location.
The homes are encompassed and surrounded by lush greenery, giving one the feel of being close to nature. For instance, 'Villa Loto Bianco' enjoys views of the paddy field where one can indulge in bird watching. All the homes are situated in quaint locations for the guests to have some privacy and relax from the hustle-bustle of the outside world. However, they are only a few minutes' drives away from essentials like medicals, restaurants, beaches, etc.
Booking experience and Rental-cost inclusions
Lohono Stays offers a seamless booking experience and hassle-free holiday to all its esteemed guests. The cost for the rental guests includes accommodation, breakfast, 24*7 security, concierge and house-keeping services.
Business Expansion Plans
The company has recently expanded into international boundaries including Bali, Phuket and Koh Samui and will continue to expand into newer international markets. Apart from this, it is also expanding its services across other Indian holiday locations; it will soon be operating in Karjat, Kashid, Khandala and so on. Lohono is also acquiring more properties in the existing locations.
Customer Satisfaction
The most important goal of the company is the utmost customer satisfaction. 'The Customer is King', and team Lohono goes above and beyond to welcome the guests and make them feel at home. Their highly trained staff of professionals are always at the guest's service to understand the requirement and deliver what has been promised.
Why Choose Lohono Stays by Isprava
Lohono Stays' version of the perfect holiday home ticks all the right boxes of being destination-specific and chic yet warm and welcoming. You will find a unique highlight in every individual home. Whether it's a tempting pavilion by the pool or an age-old banyan tree with a charpoy laid underneath, you are going to have an experience of another imaginative world altogether. Isprava's family eagerly awaits its new members with open hands. Come and become an inseparable part of the family as your luxurious dream home is waiting for you, whether you want to own it or spend a few days in leisure with your family members.