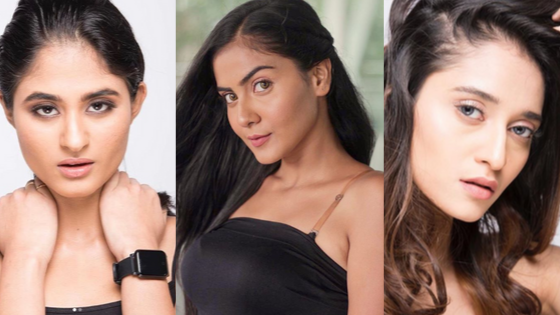 Shwetal Gupta a Devoted Makeup Artist 2020
Cosmetics is an incredible method to viably uncover something one of a kind about internal identity. Here Shwetal Gupta with Souranshi and sharing about her journey as a Makeup Artist.
I, Shwetal Gupta, was born and bought up in Mumbai and I began with my career as a Makeup Artist a couple of years back. I first started my career as a model and did a ramp show with Tarun Tilani. Things took a turn in my life and I changed my career to an air entertainer.
Shwetal Gupta 's Journey
I worked with Jet Airways and Qatar for a long time. That is the point at which I understood that I was particularly into doing cosmetics. I used to support my relatives and companions. What's more, after I chose to accomplish something of my own I joined Namrata Soni's Academy who is known for her aptitudes in this industry. In the wake of finishing my course, I needed to apply my aptitudes in cosmetics and along these lines began with my business Beauty by Shwetal Gupta'.
I have an exceptionally devoted Makeup Artist with an astonishing record of customer fulfillment and client support. Capable of seeing customer's individual interesting skin tone and the comparing cosmetics prerequisites and prescribing cosmetics items likewise. I utilized the best quality cosmetics brands like HUDA beauty, Bobbi Brown, etc. on my customer's skin.
I feel that picking a makeup artist for your wedding or any other event is very important and an individual's decision. I am very enthusiastic about guaranteeing the experience I give. I make sure that my clients get the accurate look that they want and they are pleased with my services.
Shwetal Gupta's Wedding Makeup
Organizing a wedding can be a very stressful time and choosing a make-up artist that you can trust to deliver your exact requirements is really important. On such a special day most brides want a totally different makeup scheme to their usual look, but many are worried about getting it wrong and ending up looking garish or overdone.
SERVICES
Party Makeup
Special Occasions like Wedding Anniversaries, We Birthdays celebration, prom and so forth, why not get yourself an expert makeup artist for the celebration!
Workshops
We conduct workshops for small or large groups or individuals. Our workshops are held at various locations in Mumbai.
Editorials
Why Choose Us?
I believe that all women are pretty without makeup, but with the right makeup, she can feel pretty powerful. I love to listen and I'm open to any suggestions or opinions that my client provides. My goal is to make my clients feel confident with the makeup on for whatever the event they are going to be present at. I make sure that my clients are happy with what they see and feel. I utilized the best quality cosmetics brands like HUDA beauty, Bobbi Brown, etc. on my customer's skin.